Delicious


Everyday Innovation
As a world-class frozen food manufacturer, we have over 40 years of experience developing a menu of extraordinary frozen meals, soups and snacks perfect for maximizing business growth, financial performance and customer loyalty.
It is no coincidence that Plats du Chef was founded by a professional chef. The company was established in Montreal in 1981, with a focus on creating high-quality appetizers for local grocers. The business expanded rapidly and by 1994, it had become a leading international frozen food company offering a wide range of delicious meals, dips, soups and snacks. Today, having earned a reputation as expert manufacturers and innovators, we remain passionate food lovers at heart.
Our talented team turns culinary ideas into delectable realities and pairs them with our frozen food technology. We work closely with our business partners to help achieve their goals and enhance their growth.
From irresistible meals and snacks to seasonal offerings, we offer the flavours, quality, convenience and resources to turn consumers into loyal customers of your private label brands.
Our state-of-the-art facilities allow us to deliver the manufacturing expertise, insights and technology to ensure the success of your frozen food business.
Beyond cutting-edge manufacturing, innovation and frozen food technology, Plats du Chef offers exceptional collaboration and support. As part of the C.H. Guenther & Son family, our head office is in Montreal, where our dedicated team is united by a shared love of food. We work in a friendly, creative and inclusive environment where we grow together by developing great-tasting products that excite and inspire.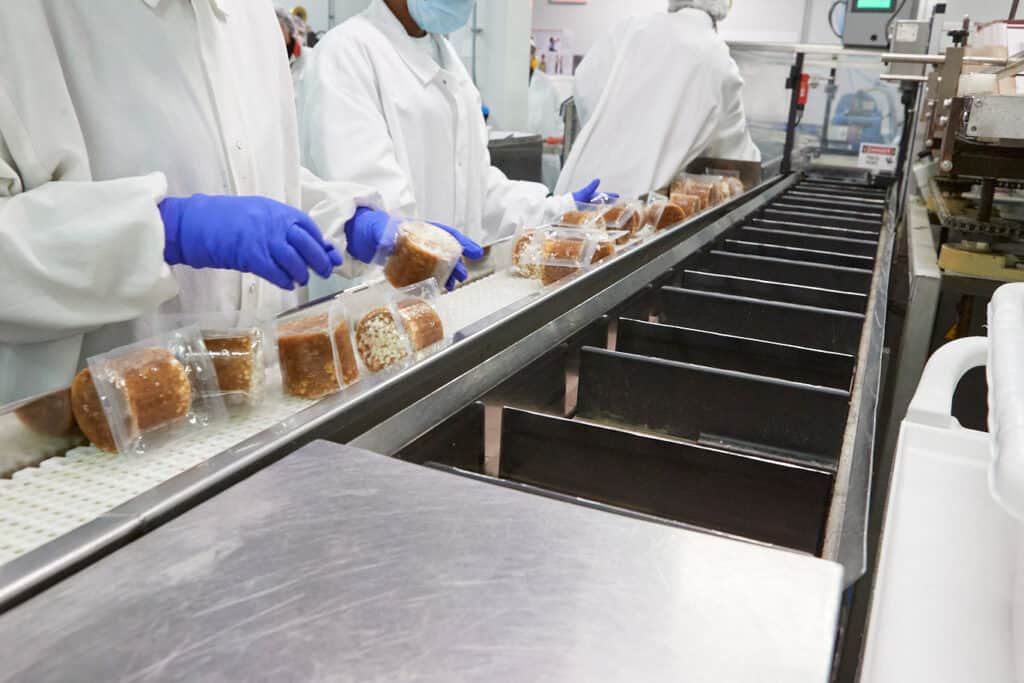 We Are The Best At What We Do
A Portfolio of
Extraordinary Products
In addition to complete meals, we offer single-serve dips, soups, cereals, egg-based favourites such as quiches and baked eggs, as well as microwaveable and specialty snacks and appetizers made with phyllo and puff pastry dough. Our products serve up the tastes, aromas and pleasures that turn everyday consumers into loyal customers. All our products are prepared and frozen immediately to ensure the freshness and flavour that make them a staple on the shelves of homes and grocery stores everywhere.